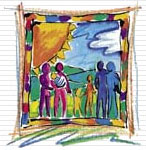 What's Cooking in the KOH Kitchen - August 2014 Edition
Kolping 88th Street Celebrates it's 100th Anniversary in 2014!
Read the Special Edition Bulletin Celebrating the 100th Anniversary of Kolping 88th Street
October 6, 2014 - German-American Day
Observed since the 19th century, this day honors the contributions of German immigrants to US culture and history.
October 11, 2014 - Fr. Bretone's Annual Retreat
Saturday Oct. 11 or Sunday Oct. 12 noon to 6pm at Heavens Embrace
(Barryville, NY 2 hours from NYC)
Spiritual Talks
Holy Mass
Amazing Waterfalls
Holiness Trails
Full Buffet
Raffles and Prizes
$55.00 Adults / $25.00 Youths Donation is tax deductible
(Buses available at an additional cost)

Enjoy a day of healing, holiness & hope

Contact: Fr. Richard / St. Patricks @ (718) 238-2600
Marianne K. @ (646) 645-3502
Teresa @ (718) 876-9361
fr.richardbretone@eternalflameofhope.org

Let us continue to pray for each other!

October 11, 2014 - Close Out Dinner
KOH

October 21, 2014 - Executive Board Meeting
Kolping 88th Street

Please visit our Calendar for a complete listing of events.


Looking for a temporary place to stay in NYC? Check out our conveniently located facility on the upper east side (88th Street) in Manhattan.

Click here for information about our rooms.

Or email us at residence@kolpingny.org for more info or to make a reservation.


We, the members of the Catholic Kolping Society of America, extend the vision of our founder, Blessed Adolph Kolping, by promoting the development of the individual and family; we foster a sense of belonging and friendship through our program of spiritual, educational, charitable and social activities.

Click here to learn more about the Catholic Kolping Society (PDF).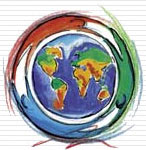 The October 2014 Kolping Bulletin is now available on-line. Click here to read the current issue.

Donation or Memorial in a Member's Name: If you are interested in making a donation or memorial in a member's name, please send it to The Catholic Kolping Society, 165 E. 88th St., New York, N.Y. 10128. Please be sure to include a note saying who the check is for.

Kolping-on-Hudson Meals: Meals will be served from Mother's Day on, Saturday nights at 7:00 pm and Sundays at 1:00 pm.

Kolping-on-Hudson Rooms to Rent: Weekend Room Rates: $95 per night (includes pool and 2 meals). Please call Heidi 718-805-0552 (weekdays) and 914-736-0117 (weekends) early to reserve your date.

Party Planning. Please remember we are the perfect spot for your parties - First Communion, Graduation, Birthday, and even Weddings! Call our manager Heidi Umland to book your date at 718-805-0552 (weekdays) and 914-736-0117 (weekends). Our house on 88th Street is also available for rentals. Call our manager, Ernst Endrich at 212-369-6647 for those dates.

Click here to view all of the Classsied Ads. Or, post your ad today!




Copyright © 2010 Kolping New York
O'zapft is das 181. Münchner Oktoberfest durch Dieter Reiter (Video)
Sun, 21 Sep 2014 11:55:32 CEST

Wenn Plastikdirndl und Lederhosenshirt auf bairische Tradition und Heimatgefühl treffen
Fri, 5 Sep 2014 12:11:20 CEST

Pfui DFB und Deutscher Fußball
Thu, 4 Sep 2014 12:04:12 CEST

Buchempfehlung "Lampenfieber"
Wed, 3 Sep 2014 15:21:00 CEST

Ist eine Schweigeminute für Elisabeth Käsemann vor dem Fußballspiel Deutschland : Argentinien möglich?
Wed, 3 Sep 2014 11:51:00 CEST

Warum der TOR Browser für Firmen und Privatpersonen ein absolutes Muss ist
Wed, 27 Aug 2014 17:09:00 CEST

Lustige Krugvorstellung des offiziellen Oktoberfest-Krug auf dem Oktoberfest 2014
Fri, 22 Aug 2014 16:35:34 CEST

Wer ist die schönste Frau in Deutschland?
Wed, 20 Aug 2014 11:14:19 CEST

Gamescom Nachlese
Wed, 20 Aug 2014 11:08:53 CEST

Deutsche und amerikanische Waffen für freundliche Diktaturen (subtitels in english)
Sat, 16 Aug 2014 13:42:17 CEST