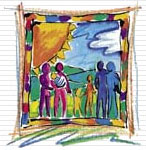 Kolping 88th Street Celebrates it's 100th Anniversary in 2014!
Read the Special Edition Bulletin Celebrating the 100th Anniversary of Kolping 88th Street
February 10, 2015 - Executive Board Meeting
Kolping House 88th Street
February 18, 2015 - Ash Wednesday
The first day of Lent, the season of preparation for the resurrection of Jesus Christ on Easter Sunday.
March 1, 2015 - Annual Elections & General Meeting
Mass, Communion Brunch, Annual Elections & General Meeting
All members, friends and their guests are requested to join together on Sunday, March 1, 2015
March 6, 2015 - Kolping Annual Ski Trip Weekend
Please save the datethe weekend of March 6-8, and join us for our annual Kolping Ski Trip to Mount Snow, Vermont. We will once again be staying at the Mountaineer Inn in West Dover. The trip includes two nights lodging, a buffet breakfast on Saturday and Sunday, a wine, cheese and hot cider happy hour on Saturday, and also a group dinner Saturday evening. For more details, see the flyer in this Bulletin.
Please visit our Calendar for a complete listing of events.


Looking for a temporary place to stay in NYC? Check out our conveniently located facility on the upper east side (88th Street) in Manhattan.

Click here for information about our rooms.

Or email us at residence@kolpingny.org for more info or to make a reservation.


We, the members of the Catholic Kolping Society of America, extend the vision of our founder, Blessed Adolph Kolping, by promoting the development of the individual and family; we foster a sense of belonging and friendship through our program of spiritual, educational, charitable and social activities.

Click here to learn more about the Catholic Kolping Society (PDF).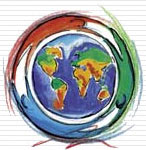 The January 2015 Kolping Bulletin is now available on-line. Click here to read the current issue.

Donation or Memorial in a Member's Name: If you are interested in making a donation or memorial in a member's name, please send it to The Catholic Kolping Society, 165 E. 88th St., New York, N.Y. 10128. Please be sure to include a note saying who the check is for.

Kolping-on-Hudson Meals: Meals will be served from Mother's Day on, Saturday nights at 7:00 pm and Sundays at 1:00 pm.

Kolping-on-Hudson Rooms to Rent: Weekend Room Rates: $95 per night (includes pool and 2 meals). Please call Heidi 718-805-0552 (weekdays) and 914-736-0117 (weekends) early to reserve your date.

Party Planning. Please remember we are the perfect spot for your parties - First Communion, Graduation, Birthday, and even Weddings! Call our manager Heidi Umland to book your date at 718-805-0552 (weekdays) and 914-736-0117 (weekends). Our house on 88th Street is also available for rentals. Call our manager, Ernst Endrich at 212-369-6647 for those dates.

Click here to view all of the Classsied Ads. Or, post your ad today!




Copyright © 2010 Kolping New York
2014 - ein Deutschland Rückblick auf Zukünftiges in 2015
Fri, 2 Jan 2015 12:24:05 CET

1000 Schlittenhunde bei der Schlittenhunde WM 2015 im Schwarzwald
Mon, 22 Dec 2014 11:04:51 CET

Seefeld mit neuem 5-Sternehotel For Friends (Hoteltest)
Tue, 16 Dec 2014 14:02:13 CET

Weihnachten 2014 - Deutschland durch die rosarote Brille
Fri, 5 Dec 2014 19:46:31 CET

Cannabiswerbung startet in deutschen Kinos am 27.11.2014
Wed, 26 Nov 2014 10:09:05 CET

John de Mol Fernsehserie UTOPIA-TV in USA gescheitert
Sat, 8 Nov 2014 15:51:29 CET

Seehofer oder Söder? Die CSU im Dilemma der freien Wahl
Tue, 28 Oct 2014 19:38:25 CET

TV-Kritik zum Tatort "Im Schmerz geboren"
Mon, 13 Oct 2014 16:14:09 CEST

Liebe und Veganer - was will M. Günther von der FAZ uns eigentlich sagen?
Sat, 4 Oct 2014 14:04:21 CEST

O'zapft is das 181. Münchner Oktoberfest durch Dieter Reiter (Video)
Sun, 21 Sep 2014 11:55:32 CEST