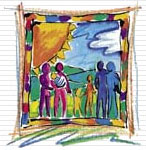 What's Cooking in the KOH Kitchen - July 2014 Edition
Kolping 88th Street Celebrates it's 100th Anniversary in 2014!

July 26, 2014 - Tropical Night
Kolping-on-Hudson presents our annual hot and exciting Tropical Night!
DJ Matt will be back. More great music and lots of dancing under the stars. The dinner and dance begin at 7pm.
DINNER & DANCING: $25 for Members/$30 for Non-Members
DANCING ONLY: $10
Dinner: Choice of Sweet & Sour Chicken or Roast Loin of Pork with Rice Pilaf, Vegetables, Salad, dessert & coffee
August 16, 2014 - Oktoberfest
Join us for our annual Kolping-on-Hudson Oktoberfest!
August 23, 2014 - Family Fun Day
KOH
August 29, 2014 - National Convention
Chicago - IL
Please visit our Calendar for a complete listing of events.


Looking for a temporary place to stay in NYC? Check out our conveniently located facility on the upper east side (88th Street) in Manhattan.

Click here for information about our rooms.

Or email us at residence@kolpingny.org for more info or to make a reservation.


We, the members of the Catholic Kolping Society of America, extend the vision of our founder, Blessed Adolph Kolping, by promoting the development of the individual and family; we foster a sense of belonging and friendship through our program of spiritual, educational, charitable and social activities.

Click here to learn more about the Catholic Kolping Society (PDF).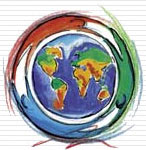 The July 2014 Kolping Bulletin is now available on-line. Click here to read the current issue.

Donation or Memorial in a Member's Name: If you are interested in making a donation or memorial in a member's name, please send it to The Catholic Kolping Society, 165 E. 88th St., New York, N.Y. 10128. Please be sure to include a note saying who the check is for.

Kolping-on-Hudson Meals: Meals will be served from Mother's Day on, Saturday nights at 7:00 pm and Sundays at 1:00 pm.

Kolping-on-Hudson Rooms to Rent: Weekend Room Rates: $95 per night (includes pool and 2 meals). Please call Heidi 718-805-0552 (weekdays) and 914-736-0117 (weekends) early to reserve your date.

Party Planning. Please remember we are the perfect spot for your parties - First Communion, Graduation, Birthday, and even Weddings! Call our manager Heidi Umland to book your date at 718-805-0552 (weekdays) and 914-736-0117 (weekends). Our house on 88th Street is also available for rentals. Call our manager, Ernst Endrich at 212-369-6647 for those dates.

Click here to view all of the Classsied Ads. Or, post your ad today!




Copyright © 2010 Kolping New York
Thank you Monty Python Flying Circus
Thu, 24 Jul 2014 11:37:00 CEST

Ist Fußball alles für Deutschland oder ist Deutschland ohne Fußball nichts?
Mon, 30 Jun 2014 20:56:12 CEST

Brasilianisch-Sprachkurs "Tudo Legal!" vermittelt auf witzige Art das Land Brasilien zur WM
Wed, 18 Jun 2014 11:35:00 CEST

Elektronische Maut für Reisende auf Frankreichs Autobahnen
Fri, 13 Jun 2014 16:05:13 CEST

Verweigerung der Auszahlung von Flaschenpfand bei LIDL
Mon, 2 Jun 2014 15:58:43 CEST

EU Wahl: Hohn und Spott für die etablierten Parteien in Deutschland
Mon, 2 Jun 2014 06:18:00 CEST

Guter Wille von Google beim Löschen von Daten oder Augenwischerei?
Fri, 30 May 2014 18:30:15 CEST

Große Überraschung bei der Europawahl in Deutschland - Die PARTEI mit einem Sitz im EU-Parlament vertreten
Mon, 26 May 2014 17:00:00 CEST

42. AvD-Oldtimer-Grand-Prix vom 8. bis 10. August 2014
Thu, 22 May 2014 18:03:23 CEST

Stimmabgabe zur Europawahl am 25. Mai auch ohne Wahlbenachrichtigung möglich
Tue, 20 May 2014 15:30:08 CEST